This online interactive and NBAA-approved Professional Development Program (PDP) course covers the Leadership 3 (L3) objective in entirety. The L3 objective has nine sub-objectives. Each sub-objective has a video lesson, ebook, bonus audio MP3 of the video lesson, and quiz. The course includes quizzes, discussions, and a certificate of completion. Completion of this course requires approximately 5 hours. It does NOT need to be completed in one sitting.
Topics covered in this course:
a. Recognize characteristics of an effective leader (e.g., leadership styles and strategies)
b. Recognize and apply multiple motivational theories and techniques (e.g., Theory X and Theory Y, Maslow's, Alderfer's, Herzberg's, McClelland's, etc.)
c. Recognize and apply multiple mentoring strategies
d. Utilize sources of expertise within the department, company and industry
e. Assemble effective teams and recognize group dynamics (e.g., meeting management, interpersonal skills, conflict resolution, trust building, decision making)
f. Integrate diversity principles to maximize individual and group potential
g. Employ current principles to maximize performance (e.g., Just Culture, industry best practices, SMS)
h. Practice ethical, moral and legal behavior, both internally and externally to the company
i. Practice effective communication techniques (e.g., listening, speaking, correspondence, feedback, 360-degree communication)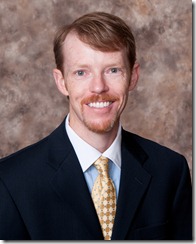 Dr. Daniel Prather, A.A.E., CAM - Developer and facilitator of this course and creator of PDPCredit.com. 
As an educator since 2006, a Certified Aviation Manager since 2013, and an NBAA-approved provider since 2014, I personally created PDPCredit.com to bring PDP courses to business aviation professionals regardless of time, travel schedules or availability. These online courses are available when you are! More courses will be rolled out in the near future, so please bookmark us! Reach out withany questions or comments! Lifelong learning is easy with PDPCredit.com.
Contact us!
Email: [email protected]
Instagram: @drdanielprather
FB: @pdpcreditcom